ASM Blog: One giant leap? The slow plod toward CDS
Before Brexit, there was CHIEF. Old technology, but reliably plodding along, keeping freight moving in and out of the UK. Then along came CDS, the impressive ideal of a replacement for CHIEF – shiny, modern, and promising to be more adaptable to the times.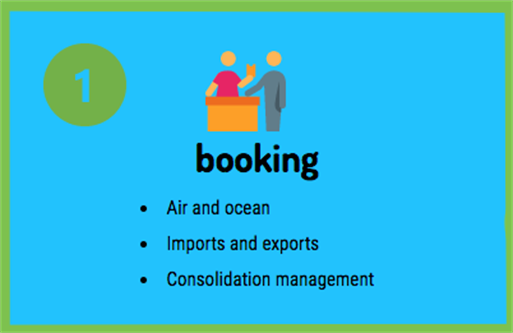 It was the changing Customs landscape in 2011 and concerns that the ageing tech wouldn't be able to cope with the changes required for the new Union Customs Code that persuaded HMRC that CHIEF needed a revamp. Looking for a lower-cost, more capable option, CDS was born, and IBM was chosen to take on the project. 
This was some years before our (in)famous referendum, and until that point, the project was forecast to be signed and sealed the day after the country voted. 
But vote we did, and the CDS programme underwent the turbulence of so many seemingly smooth sailing IT projects – the predictable hiccup followed by 'back to the drawing board' and the inevitable postponement that involved. 
Fast forward a mere 18 months and here we are, making steady if slow progress towards a rethought and redesigned CDS that will need to support us through Brexit and much changing legislation to come. 
A daunting job some might say… 
So let's explore exactly where that is - what do you need to know, right now…?
ASM is proud to be the independant representative of the UK forwarding industry, liaising with the government in both both policy and technical  activities and projects. 
To that end, we meet regularly with the working groups responsible for rolling out the new system.
Critically, MSS data that is available from CHIEF is being migrated to ETMP, its CDS replacement. A years' worth of data has been migrated onto the new platform and it was a highlight for the CDS Programme Board that we actually got to see, in the flesh, a demo this month! 
Live search and find functionality is up and running, and the plan is still that this will be available before the full rollout of CDS. I have full faith in the team managing the project. 
Going even further, the new CDS dashboard will be able to list agents on a location basis and specify in which capacity they are acting – an exciting prospect if it manages to get pushed through and we will keep you informed of the progress!
LVBI disappears under the UCC and although there is strong lobbying, from some sectors, to retain it, there is a fear is that CDS/CHIEF will be flooded with tens of thousands of additional declarations. 
Here at ASM however, we know it is possible to automate Low Value Bulk entries with Sequoia, using worksheets. 
The forwarding industry will need all the support it can get during the system change – new procedures and changing requirements mean that we will all be kept on our toes long after CDS becomes a permanent part of our lives. 
Because change is inevitable, and it is not always smooth, your ASM team is always on hand to support you through it, whether it be via government advocacy, our intuitive software package that we update according to your needs, or our 24/7 helpdesk happy to answer your questions. 
Contact us today to discover how Sequoia is the complete freight management system for your organisation.