CDS & Sequoia Update
An update to Sequoia regarding recent CDS announcements
The end of the Brexit transition period last winter meant a lot of extra work in Sequoia to accommodate changes to functionality and processes, some at very short notice, and the New Year saw a huge spike in support calls to our helpdesk. In response to this we re-allocated development resources to supporting customers.
HMRC acknowledged prior to the UK leaving the EU that the existing NCTS XML channel would struggle to cope, given the projected increase in Transit movements post-Brexit. This became very evident, resulting in a huge increase in connection and 'timeout' issues affecting traders earlier this year which, again, had a major impact on our helpdesk.
It was then announced at the end of May 2021 that HMRC will be withdrawing the NCTS XML channel, the communications method used by the majority of traders to connect to NCTS, at the end of November 2021. This further added to our essential development work at short notice.
The aforementioned points have affected the work required to complete our CDS development.
HMRC have now announced revised dates for migration to CDS and the retirement of CHIEF.
Ahead of the closure of CHIEF, services will be withdrawn in two stages:
The ability to make import declarations to CHIEF will end on 30 September 2022.
The ability to make export declarations to CHIEF will end on 31 March 2023.
HMRC says that they recognise that these timelines are challenging, but that has not prevented them from imposing even earlier deadlines for imports from the rest of the world into Northern Ireland.
These will have to migrate to CDS this year – air and ocean imports from the end of October 2021. The Trader Support Service (TSS) is being made available to traders for these movements as an interim solution. 
We believe these earlier deadlines are totally unrealistic; all the evidence from trade is that CDS is not ready. 

Given all that we still must do, we are aiming to have our initial version of Sequoia, with CDS declarations, ready for release at the end of 2021. 
This would initially be aimed at customers serving the Northern Ireland trade routes. A limited number of 'live' users will be easier to manage initially, at least until we are confident that CDS, and all the other systems that need to interact with it, are working satisfactorily.

These users will have to have completed the BIFA CDS training course. We have been working in partnership with BIFA to create this course, which is available to book now.
Click [here] or on the image below for more information.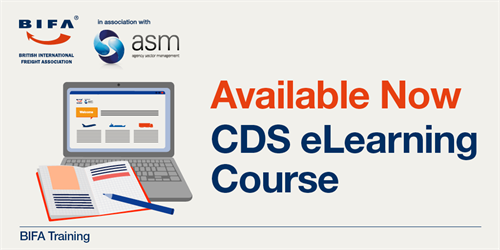 This only leaves us nine months to completely roll out the CDS functionality for imports. 
We have over 450 customers who will require CDS declaration functionality, and whilst a simple updated licence key in Sequoia will expose all the functionality in the software, there are other significant things to consider: 
Before you can start to submit CDS declarations, we will need you to register your details on our Helios platform and log into your government gateway account to grant authority for Sequoia to interact with customs on your behalf. 
It is widely acknowledged that declarations to CDS are very different to those made to CHIEF. They are more data intensive and much more complicated, particularly for the uninitiated and those who are new to digital developments. 
There is a sizeable amount of administration required by users before being able to connect to CDS, for example:
All parties (declarants + importers/exporters) involved need to register with CDS using their Government Gateway account to access VAT certificates, deferment account reports, tools, etc.
All parties (declarants + importers) need to put in place a new Direct Debit Instruction (DDI) if they have a Duty Deferment account.
We will update you as we deliver functionality going forward.