ASM supports The British International Freight Association (BIFA) Awards 2022 ceremony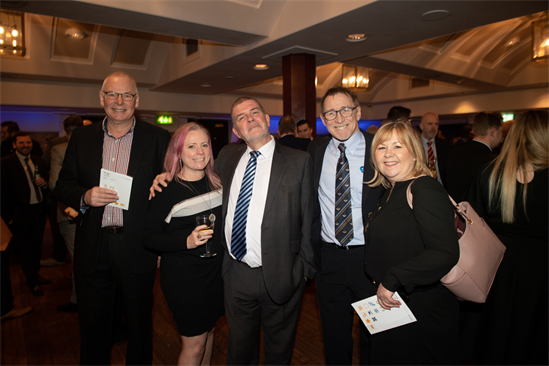 Picture caption: Robert Grayson, Sales and Marketing, ASM; Emma Murray, CEO, Meantime Communications, Simon Adams, Program Manager, ASM; Steve Guyett, Sales and Marketing Executive, ASM; Sharon Greer, General Manager, ASM at the BIFA Awards 
ASM sponsored the British International Freight Association (BIFA) Awards ceremony to celebrate excellence across the industry and recognise the incredible efforts and developments that have been made in recent years by players across the supply chain.
ASM's General Manager, Sharon Greer, was on the judging panel for the BIFA Awards and was impressed with the scope of achievements that had been documented over the last 12 months, particularly considering the myriad of challenges UK trade has experienced.
"The quality of award submissions was incredibly high and the range of achievements that were detailed from the previous year was proof of the dedication, enthusiasm, and ingenuity that exists in the freight logistics world," said Sharon.
The ceremony was hosted by Matt Dawson, ex-England rugby scrum half and captain, who likened his own rugby experiences of last-minute – or last-mile – challenges and collaboration to achieve success, such as feeding the ball for the winning drop goal in the 2003 World Cup final.
"After a truly extraordinary and very challenging two years, it is great to meet in person to celebrate excellence across the freight forwarding industry, with awards that are now in their 33rd year, and justifiably regarded as the most prestigious in the sector," said Robert Keen, BIFA Director General.
"Once again, BIFA was delighted with the range of entries received from BIFA Members that managed to take the time to document their achievements while continuing to manage their businesses through incredibly trying times, which is a testament to their tenacity."
A raffle held at the BIFA Awards in aid of international development charity with a supply chain focus, Transaid, raised £3,600.