ASM welcomes Neel Soni to the team
Agency Sector Management (ASM) has welcomed a new team member after Neel Soni (pictured below) took up the position as Test Lead for its Sequoia Customs clearance software. 
Neel is a certified ISTQB tester with over 14 years' experience and is a Professional Scrum Master (PSM), having had the benefit of working with different domains from tourism, finance, travel and sports employing different approaches to the testing of software. 
During his career to date, he has worked in automation across different technology platforms (Microsoft, Java) and on different channels (web, APIs and mobile applications).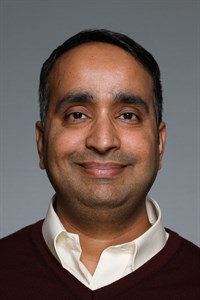 Neel has experience in e-commerce, online retail, catering (epos), finance (banking), hospitality, travel and CRM application domains. He has successfully led and delivered large-scale testing projects for a wide range of clients. 
He has proven success by implementing cost savings through project standardisation and consolidation, which has resulted in a more streamlined and productive workflow, whilst maintaining a stable and robust technology infrastructure. 
Neel said he shares the company's goal in helping to streamline the process by introducing automation methodologies to help the firm adapt to the pressing demands that will follow through Brexit and thereafter. 
He has a keen interest in software test automation, primarily because of the wide range of challenging problems in the field and is passionate about learning about new technologies and pushing the boundaries to get the best out of software. 
During his free time, Neel is a keen cricket player and fan, enjoys watching films and is an enthusiastic traveler.