training
We are now providing all Sequoia software training via on-line videos and user guides to ensure unrestricted access for all users in these times of unprecedented demands on our resource .
The content is comprehensive and the accompanying user guides are available to download for immediate use and future reference. 
The training is designed to help your team increase productivity and ensure new members get up to speed quickly and effectively.
The videos and guides are driven by your needs, can be used at your pace and have been planned to your scripts. Access is provided at no additional charge.
The training content covers all ASM products and may include the process of making customs declarations but it should be noted that it is not intended to replace full customs clearance procedural training.
Your feedback on the training content will be welcomed as a part of our commitment to the continuous improvement of all our services.
CDS Training
We have also worked jointly with BIFA (The British International Freight Association) to produce an online elearning course aimed at those wishing to make customs declarations to CDS.
Click the image below - or click [here]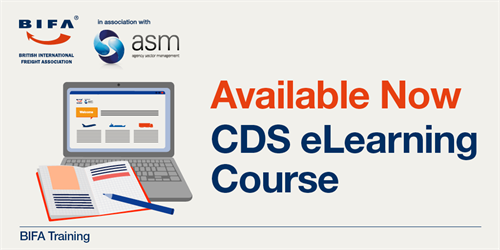 For further information and access to these training facilities please visit The Sequoia Resource Centre