support & training
International trade is a 24 x 7 x 365 business. Vessels and planes won't wait for you if you can't get all your paperwork done and all of your boxes ticked. And neither will your customers!
We appreciate that you expect your critical systems to be working hard all day, every day and not just from Monday to Friday, 9 to 5.
That's why we deliver unrivalled business and technical support 24 hours a day, seven days a week, 365 days a year.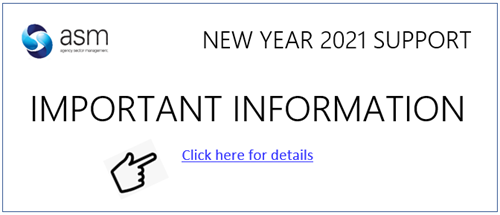 Email us at helpdesk@asm.org.uk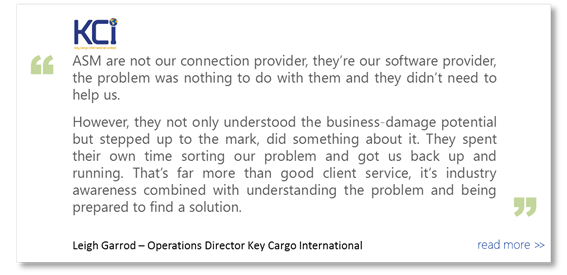 All of our support is based in our offices at Ashford and our highly qualified team of specialists always focus on getting you up and working again as fast as possible, even if there are downstream problems or issues with third party systems. We will always aim to manage any issues for you and minimise disruption to your operation. 

We also provide on-site or remote upgrade and installation support as well as site evaluations, system tune-ups and software demonstrations. We even provide an enhanced support package to take the pain away from configuring and administering the software, users, security roles and lots of other things.
Read more details about the enhanced support package here.